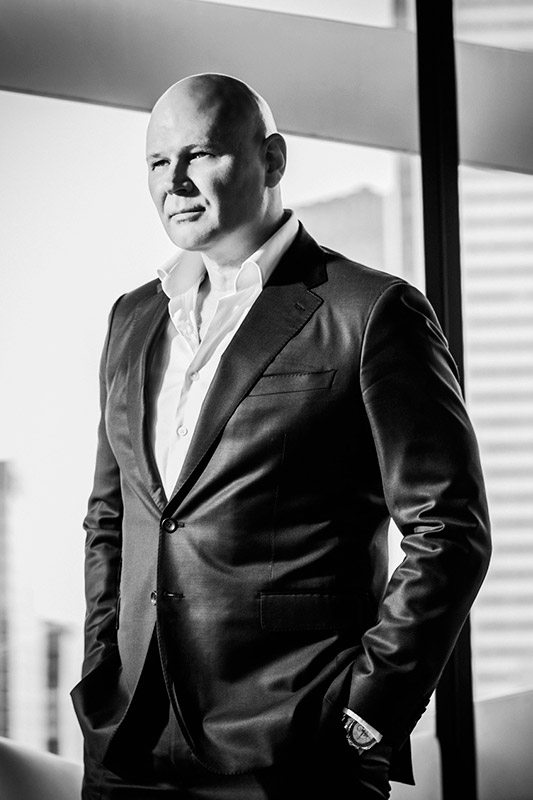 Send An Email
P.Eng., Broker
Brad J. Lamb
Brad J. Lamb has been selling real estate in Toronto since 1988. In 1995 he founded Brad J. Lamb Realty Inc., a boutique brokerage operation specializing in urban condos lofts, and townhomes. Since being licensed, Brad J. Lamb has sold over 31,000 properties for over $10 billion. Brad J. Lamb Realty Inc. is one of the dominant names in the central Toronto real estate sales marketplace. The company consists of two sales divisions, re-sale and new sale. A few of the over one hundred plus projects handled exclusively by Brad J. Lamb Realty Inc. since 1996 are: Toy Factory Lofts, Radio City, Spire, 550 Wellington Condominium and Hotel, 75 Portland, Quad, Glas, Zen Lofts, Tip Top Lofts, East, Mozo, Garment Factory, The Printing Factory, Robert Watson Lofts, The Glasshouse, six50 King West, The Ninety, Parc, Cube, Flatiron Lofts, The King East, Worklofts, Theatre Park, The King Charlotte, One Eleven, The Brant Park, East 55, The Harlowe and The Woodsworth. Brad J. Lamb Realty Inc. has resold properties in several hundred different buildings in the Greater Toronto Area. Every sales representative and employee working at Brad J. Lamb Realty Inc. is a specialist offering a tremendous level of experience and knowledge to our widespread client list.

Brad J. Lamb founded Lamb Development Corp. in 2001 as a response to the city's demand for ethical modern development. His development company has developed almost 4,000 units (a value of $3B+) in Toronto, Ottawa, Calgary, Montreal, and Hamilton. Among some of the high design projects are Glas, Zen Lofts, East, 169 John, The King East, McGill Ouest (Montreal), Worklofts, Flatiron Lofts, Theatre Park, The Brant Park, The Woodsworth, Bauhaus, The Bread Company, The Harlowe, James, King Charlotte, East 55and 6th and Tenth (Calgary) along with Ottawa projects Mondrian, The East Market, SoBa, and Gotham. Currently, Lamb Development Corp is building 4 towers with 30+ developments in its pipeline for a value of $5B. Lamb Development Corp's mandate is to create beautiful and stylish homes in urban environments for the every man.
Testimonials
"Brad Lamb, head of Brad J. Lamb Realty Inc.'s claim to fame - the showman. His loud, proud marketing strategy has helped the company become the biggest broker of condos in Toronto."
National Post - March 2008
"Lamb, arguably Toronto's biggest champion of condo living..."
Canadian Business - March 2008
"His name is synonymous with condominiums."
Macleans - January 2008
"Over the past several years, his firm has become ground zero for Toronto's booming condo market."
Macleans - December 2007
"...Brad J. Lamb's team works on leads generated by the visible, media-savvy broker-owner whose name has become synonymous with condo sales in the city...Toronto's 'Condo King'. "
Toronto's Real Estate News - June 2003
"King of condos Brad Lamb is the No. 1 salesman when it comes to condominium realty in Toronto."
Metro News - March 2004
"For our money issue, DRIVEN wanted a Canadian who has achieved financial success through innovative, new business ideas, and an understanding of the value of presentation. No one fits that description more than Brad Lamb, president of Brad J. Lamb Realty."
Driven - October 2007
"Brad Lamb....a master sales marketer with huge confidence and a multi-million dollar condo track record in Toronto, Montreal, Ottawa, and the Turks and Caicos..."
Canadian Business - March 2008
"A true success story and inspiration to entrepreneurs everywhere, Brad J. Lamb has left his mark on Toronto, and soon will do so around the globe."
Dolce - 2008
"...he is a titan of Toronto's condo industry, the closest thing we have to a Donald Trump..."
Torontoist - 2008
"Brad Lamb, the tall, bald, reigning downtown Condo King."
Toronto Life - February 2006
"In the Toronto condo world, Brad J. Lamb's name has great cachet; he's a high flyer in a high-flying market."
National Post - August 2005
"The celebrity condo salesman, developer, and aspiring reality-TV star..."
Globe and Mail - 2007