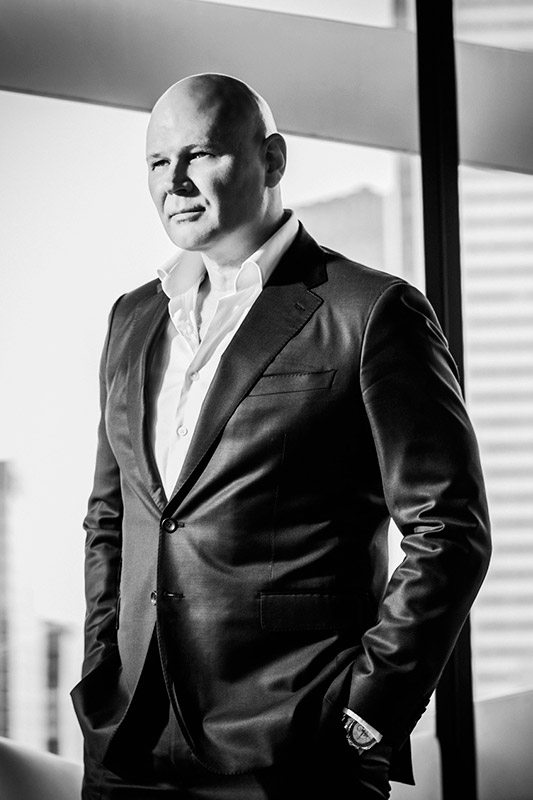 Send An Email
P.Eng., Broker
Brad J. Lamb
Brad is the broker-president of Brad J. Lamb Realty Inc., Toronto's #1 condo and loft brokerage. Over the last 20 years, Brad has led the marketing and sales programs for dozens of condominium projects in Toronto, Ottawa, and Montreal. Brad is acknowledged in Toronto as one of the city's foremost condominium sales experts. His firm has acted as the exclusive broker at namesake developments such as The Candy Factory, Tip Top Lofts, Glas, 550 Wellington West, 75 Portland, amongst dozens of others. To date, he has been involved in over 13,000 condo sales for over $3.5 billion dollars.
Brad J. Lamb is recognized as one of this country's most influential real estate professionals.
Testimonials
"Brad Lamb, head of Brad J. Lamb Realty Inc.'s claim to fame - the showman. His loud, proud marketing strategy has helped the company become the biggest broker of condos in Toronto."
National Post - March 2008
"Lamb, arguably Toronto's biggest champion of condo living..."
Canadian Business - March 2008
"His name is synonymous with condominiums."
Macleans - January 2008
"Over the past several years, his firm has become ground zero for Toronto's booming condo market."
Macleans - December 2007
"...Brad J. Lamb's team works on leads generated by the visible, media-savvy broker-owner whose name has become synonymous with condo sales in the city...Toronto's 'Condo King'. "
Toronto's Real Estate News - June 2003
"King of condos Brad Lamb is the No. 1 salesman when it comes to condominium realty in Toronto."
Metro News - March 2004
"For our money issue, DRIVEN wanted a Canadian who has achieved financial success through innovative, new business ideas, and an understanding of the value of presentation. No one fits that description more than Brad Lamb, president of Brad J. Lamb Realty."
Driven - October 2007
"Brad Lamb....a master sales marketer with huge confidence and a multi-million dollar condo track record in Toronto, Montreal, Ottawa, and the Turks and Caicos..."
Canadian Business - March 2008
"A true success story and inspiration to entrepreneurs everywhere, Brad J. Lamb has left his mark on Toronto, and soon will do so around the globe."
Dolce - 2008
"...he is a titan of Toronto's condo industry, the closest thing we have to a Donald Trump..."
Torontoist - 2008
"Brad Lamb, the tall, bald, reigning downtown Condo King."
Toronto Life - February 2006
"In the Toronto condo world, Brad J. Lamb's name has great cachet; he's a high flyer in a high-flying market."
National Post - August 2005
"The celebrity condo salesman, developer, and aspiring reality-TV star..."
Globe and Mail - 2007